Richard C. Smith was born in Ilford, London in 1956 and became interested in military history and aviation at an early age. Since 2000, he has written eight books, the first six have all been produced by the renowned Grub St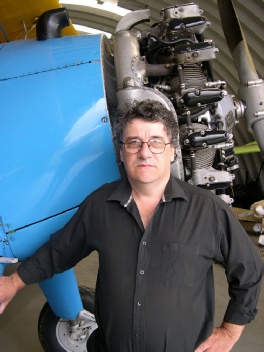 reet Publishers. Four tomes covering the history of his local famous WW1 and WW2 aerodrome of RAF Hornchurch, others include a biography on the New Zealand fighter ace Alan Deere and a pictorial history of RAF Duxford.
In 2009, Richard self -published his first book titled Fighter Command's Sergeant Aces of 1940 under his own Mitor Publications and on the 70th Anniversary of the Battle of Britain in 2010 released 'Memories of the Few' a Battle of Britain Tribute to the men & women of RAF Fighter Command 1940. The book cover featured two members of the RAF at War re-enactment group in period wartime uniforms.
Richard has also produced three DVDs volumes titled 'Memories of the Few' which feature unedited video interviews with former Battle of Britain aircrew, which he undertook during research for his books. At present, he is working on a similar DVD covering aircrew from Bomber Command.
Apart from his writing, he was also involved with the Purfleet Heritage & Military Centre where he served as a vice-chairman and a trustee for the last 18-years. Richard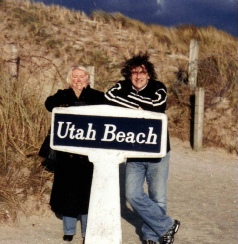 has also undertaken lectures for schools, societies and has been interviewed for radio and documentaries. He was recently involved with the Spitfire documentary titled 'Britain's Flying Past hosted by presenter John Sergeant in 2011.
Richard's wife Kim is also heavily involved in keeping the memory of women's role during wartime alive. She produced her own DVD titled 'Memories of Women at War' which features interviews with those who served in the Land Army, the ATS, WAAF, WRNS and NAAFI. At shows around the country, Kim can be seen dressed in the uniform of the Air Transport Auxiliary and WW1 WRAF.
Each year Richard & Kim will be exhibiting and book-signing around the air show and heritage circuit with their exhibition trailer, along with aviation artist Barry Weekley and the RAF at War re-enactment group.